Healing Hands founder Anastasia Yecke Gude has always been interested in giving back to her local and international community.  From volunteering as a translator on a half-dozen medical missions to Latin America to serving as a past president in her local Rotary Club, giving is a part of her DNA.
Since 2015, she has been donating to the favorite charities of her core staff in honor of their birthdays.
In October 2020, she was thrilled to learn about the B1G1 Business For Good movement.  B1G1 asks the question:
"What if every business could make a difference in their own way, just by doing what they normally do?"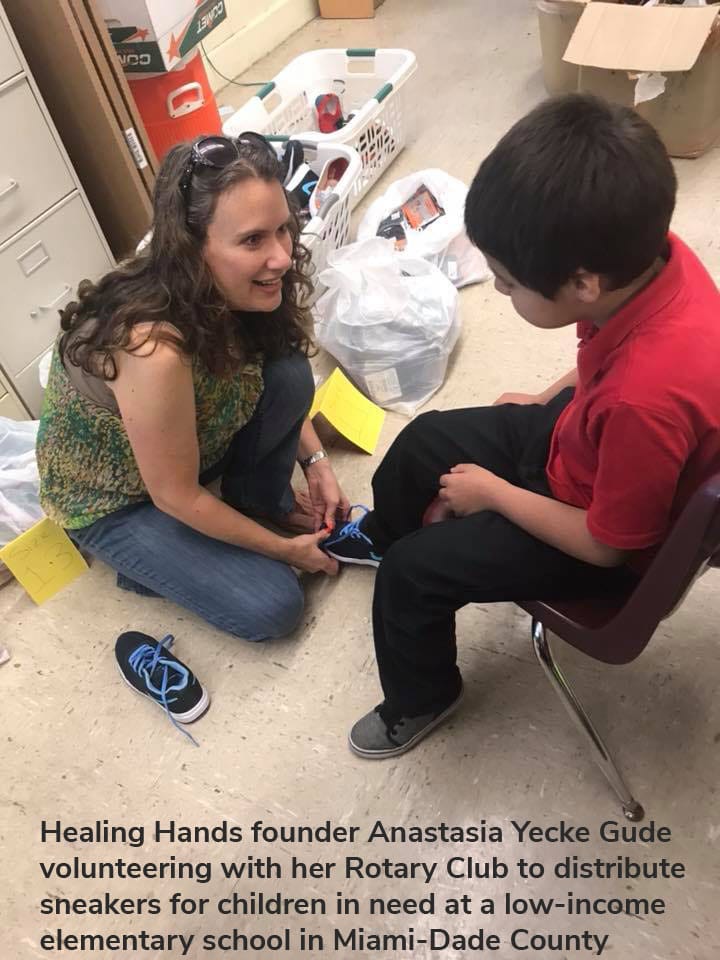 We are proud to have been given the opportunity to help even in a small way.
And the best part?  You don't have to do anything special.
Simply by encouraging your employees to attend a wellness event, you'll automatically make giving a part of your life, too!
We believe every business has the power to change lives by integrating giving into its everyday activities.
 "Let's you and I explore this next great frontier where the boundaries between work and higher purpose are merging into one; where doing good really is good for business."

-Sir Richard Branson