It's March, and that means St. Patrick's Day is right around the corner. 🍀 Even though its origins are Irish, here in the US we've adopted it and celebrate it as our own by having a beer with friends, throwing a parade, or simply by wearing GREEN.
This year, we have a few more ideas to add to this celebration.
We are going to give you some tips to be truly GREEN on St. Patrick's Day, or better yet – all month long.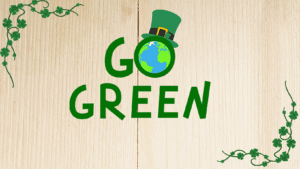 ♻️Reduce, reuse and recycle: Apply the famous 3Rs to your daily life, in that order: don't buy what you don't absolutely need, ask yourself if you can give something a second life before throwing it away (for example, glass jars can be used to store sugar or salt), and deposit your waste in the corresponding recycling containers.
💧Take advantage of water:  Does the hot water take a long time to come out when you start the shower? Don't let so many liters of water go to waste! Consider collecting it in a bucket to clean the floors or water the plants.
🧼 Eco cleaning: Many cleaning products are made with very aggressive chemicals that are bad for our health and for the environment. Try to minimize their use and explore other (healthier!) possibilities for household cleaning products. For example, did you know that white vinegar has disinfectant properties? Here are some ideas of some DIY safe cleaning products. 
💡Lights out: We all know we should turn off the lights when we're not in the room. But did you know that in the case of low-consumption light bulbs and fluorescent lamps, the moment they are switched on consumes a lot of energy? So if you are going to return to the room in less than 20 minutes, it is actually better to leave them on.
🛢️Used oil, never down the drain: Oil that is thrown down the drain can contaminate thousands of liters of water. You can avoid it with a gesture as simple as putting it in a jar or bottle instead of directly down the drain. Read more about the dangers of oil here.
📊Consume responsibly: Buy organic, local, and seasonal products, and try to choose those with less plastic packaging and cleaner manufacturing processes. Do some research and try to frequent companies that care about the planet. Like us! 😇 You can also shop farmer's markets with organic products or packaging-free supermarkets. Remember, every day we vote with our dollars – so make your vote a green one!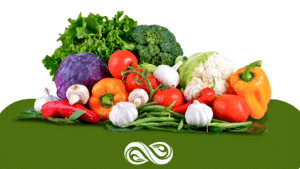 Hoping you put these GREEN Ideas in practice this March. However you choose to celebrate this month, remember to put a little extra effort to help Mother Earth. 🌎
May you stay safe and lucky! 🍀